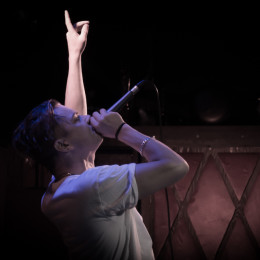 To call THePETEBOX a musical genius is not overstating the fact in any way.  Seeing him perform live can be almost hypnotic in the way he effortlessly layers incredible vocals on top of all manner of instruments created by his mouth, while tapping and bashing away on an array of technical loop equipment.
It's live art at its very finest.
THePETEBOX has over 30 million views on youtube and is in the process of finishing a new album in amongst his first tour of the U.S. – where we caught up with him after his gig at Rockwood Music Hall in Manhattan.
"This tour has been crazy" THePETEBOX enthused, after another incredible show.  "We've been traversing vast distances, making new videos everyday, played shows to super diverse crowds, and seeing America in all its glory."
THePETEBOX had to make a last minute dash across Manhattan for a new guitar just minutes before getting on stage.  If he hadn't explained to the crowd during the gig you'd never know, such is the adaptability of the guy.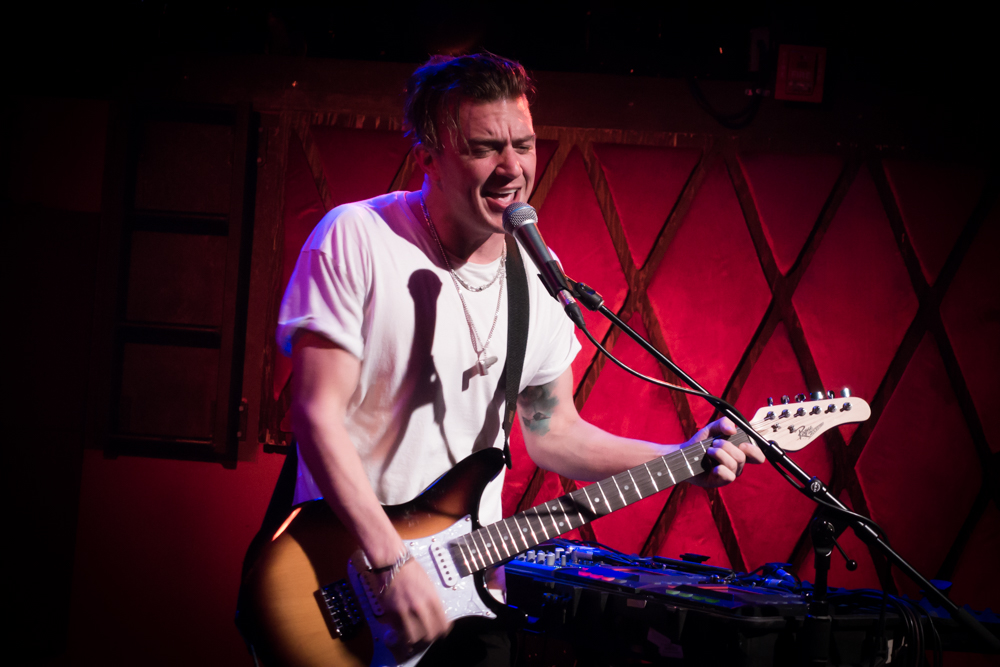 The Rockwood Music Hall is in the Lower East Side district of Manhattan and boasts its own label and three live stages that cater to a wide range of musical tastes.  We took advantage of the warm evening to talk a stroll around the neighbourhood after the show.
We were keen to find out more about the recording project THePETEBOX had been working on earlier in the day: "I've been recording a few acoustic sessions in beautiful scenery out here with a portable recorder and with friend and videographer Seb Drewett on the camera. We're super inspired by the nature out here so I've also been arranging a song where each part is recorded in a different location."
Seb was accompanying THePETEBOX for the entire tour and had already created some stunning images and videos by the time the pair had reached NYC.  You can keep up to date with the artwork on instagram https://www.instagram.com/thepetebox/
It was a few days later that we had word back from THePETEBOX while he was travelling across America for the last few dates of his tour.  We wanted to know what he had enjoyed most about the adventure. "The whole thing is a highlight really. The West coast is always very good to me as I've toured here before but that's the nature of the hustle – you play somewhere once, you smash it, more people come on your next visit. Crowds – they're the same all around the world. People like to drink, like to dance, like to have a damn good time."
With the tour coming to a close it was nearly time to focus on life back in the UK and what was next on the agenda for the award-winning beatboxer. "I finished recording my album Use The Fire before I left for the USA so just reconnecting with that, finishing the final bits and planning the release schedule."
And what next in terms of gigs and tours – who will get to enjoy THePETEBOX next? "I'll be heading out for shows in India and Kenya, then onto Australia – global travels through music."